My favourite digital management tools that will save you time
Working in digital over the years has opened me up to an entire world of some pretty amazing tools and resources that have made executing various aspects of digital marketing so much easier and efficient.
Whether you're a business owner or marketer, it's vital to have tools that aid with areas including industry research and updates, overall project management and administration, scheduling, and automation.
Now, there are TONS of digital marketing tools on the market and I can understand that it can be a bit tricky to know where to start or which one to use.
I'm sharing my personal list of some of my favourite tools that I use for content and digital marketing management. Some are free or freemium, while others are paid. I've grouped them by need and break down what each does and why I like them.
What it does
Dubbed as "one app to rule them all" ClickUp is the ultimate project management tool. It's a cloud-based work platform for all types and sizes of teams and businesses and allows you and your team to streamline major aspects of the business including projects and workflows, tasks, and time management. You can assign tasks to team members, manage projects for clients, and collaborate with colleagues on documents.
Why I love it
You can manage all major aspects of your business in one platform, which I love. It's super user-friendly and gives a bird's eye view of upcoming projects and tasks. You can also customise how you view items, including list, calendar, activity, workload, or Gantt chart view. It also supports quite a number of integrations such as Google Drive, Google Calendar, Zapier, HubSpot, DropBox, Outlook, Zoom, Microsoft Teams, and more.
What it does
CoSchedule is an all-in-one platform for planning, organising, and executing all things content marketing. Its easy-to-use drag-and-drop calendar interface makes it easy to collaborate and schedule all your projects in one place. You can plan projects and campaigns, blog posts, editorial and social media schedules, collaborate with your team, and keep your content calendar organised, all within a single dashboard.
Why I love it
I've been able to save so much time in planning and automating all of my content with CoSchedule. I can map out all of Sister Isle's marketing activities, upload my blog and social media content calendar. It also integrates with WordPress which means that I can also schedule blog posts to go live and supporting social posts both in WordPress and CoSchedule. It also has a Headline Analyser feature that allows me to optimise my headlines to be more SEO-friendly. Hands down, my fave feature of CoSchedule is ReQueue! Instead of manually rescheduling your social posts, you can add them to ReQueue and it will automatically repost–and at the best times for your audience– filling gaps in your social schedule so you always stay consistent with posting.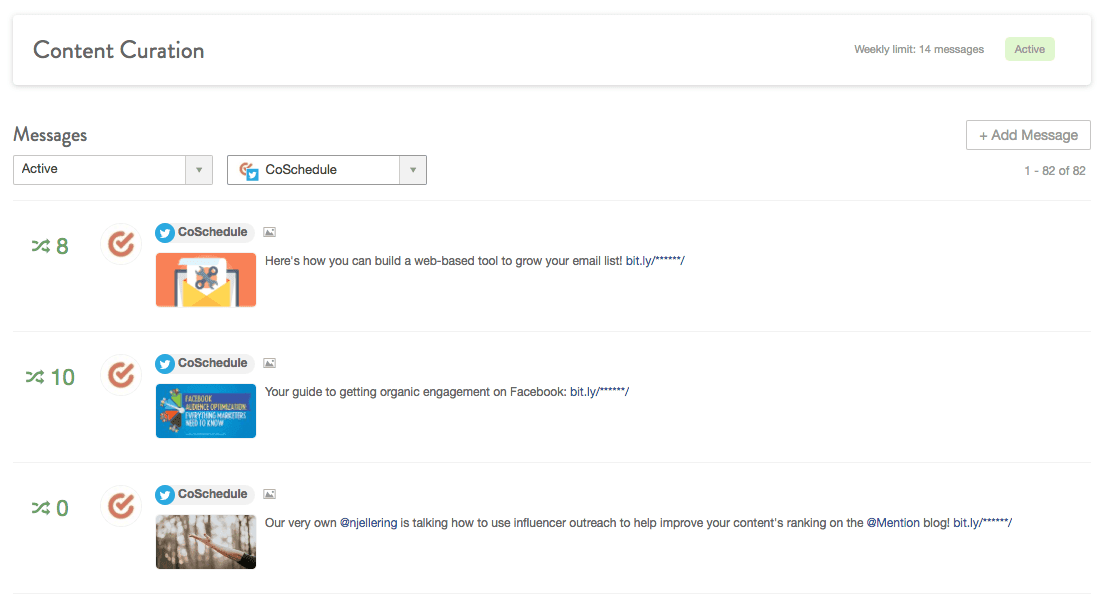 They also have a ROBUST resource section. In addition to their active blog, they also have a number of guides, courses, tutorials, marketing reports, and more, all of which help you keep up to date with the industry. I use CoSchedule to manage all the marketing and social media scheduling for Sister Isle Digital as well as my women's lifestyle mag and can say without doubt that it's definitely a worthy investment.
What it does
Keywords Everywhere is a freemium Google Chrome extension and Firefox add-on that helps you with keyword research. It shows you monthly search volume, cost-per-click (CPC), competition data, and keywords that any page or domain ranks for in search engine result pages (SERPs).
Why I love it
There's no guesswork in trying to figure out what kind of content to create with this tool because it tells me EXACTLY what people are searching for. What's even better is that I'm not only able to create content and by extension, provide answers for the questions that people are searching for, it also optimises my content on search engines like Google, increasing the chances for my posts to rank high on search result pages. It works on YouTube as well and acts as a guide by showing related keywords that you can add as tags for your video to optimise its reach.
What it does
BIGVU describes itself as "video creation for everyone" and they don't exaggerate! BIGVU is a teleprompter app that helps you remember your lines while recording videos. Considered a "TV studio in your pocket", you can break up your scripts into easy-to-read storyboards composed of scene cards. You can also elevate your presentation with images, video shots, captions, split screens and backgrounds, and other pretty great features that make it easy for anyone–regardless of their editing skills–to produce video content.  
Why I love it
I wanted to add more video to my content strategy but struggled with trying to remember my lines! BIGVU was the perfect solution because I could easily upload my script and say my lines at a comfortable pace and emote like my natural self. It's great to use for YouTube and social media and you can directly upload to those platforms directly. I also love that I can upload my script as closed captions to my videos. Considering that many people watch video content without audio, you can ensure that you don't alienate them as well as the hearing impaired and maximise viewership potential.
What it does
This is a free online calculator which counts the number of characters or letters in a text which can be pretty useful for platforms with a limited character count like Twitter as well as a multitude of other apps.
Why Iove it
I love that this tool takes the guesswork out of knowing when I've hit my caption limit for social media. Each social media platform has its own character limit for captions, ranging from 250 (Twitter) to a whopping 2,600 (LinkedIn)! And most times you don't know you've reached your limit until you literally can't type anymore. Letter Count allows me to see when I'm nearing my caption limit and then customise my messages depending on the platform from there.
What it does
Not a writer? No problem! Grammarly is the ultimate grammar and spell-check tool that's useful for anyone who has to produce written text, no matter their skill level.
Their sophisticated AI not only corrects your grammatical mistakes but also makes your writing more understandable and helps you make the right impression on the reader based on your audience and goals. It can also check the tone of your correspondence, provide synonym suggestions to make your text more readable and precise, and even check your documents for plagiarism.
Why I love it
As someone who writes every day, a tool like Grammarly is a necessity! I don't always remember all the rules of proper grammar so using Grammarly is not only great for spelling and grammar but also helps to ensure proper usage, wordiness, style, punctuation, tone, and even plagiarism. It's also a Google extension so I can easily use it anywhere from emails to documents to social media platforms like Facebook.